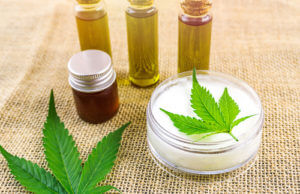 Of the various types of CBD products available in the market, CBD edibles are the popular and most used ones. This is because many new users are getting into this trend of using CBD through edibles such as gummies. What makes them attractive is that they do not have the relatively unpleasant taste of pure cannabidiol items and it is so easy to consume. Moreover, they give the same medical benefits as any other products like anxiety and stress reduction, pain relief, calmness etc., as well as they are legally available to buy in stores and pharmacies. Shared below are a few of the different types of CBD edibles.
Gummies
These are the most popular type of CBD edibles and they are fruit flavored bite sized treats that have a fixed dosage per serving. CBD gummies are available in different sizes, shapes and flavors and can mimic ordinary gummies with the added benefits of cannabidiol. Moreover, the standard dosage of each serving is 10mg of CBD per gummy and it can vary depending on the type of extract used i.e. full-spectrum CBD or CBD isolate. Therefore, these are the best choice for beginners who are trying CBD for the first time.
Chocolate
CBD chocolate is usually sold as a gourmet item and is available in many flavors such as cherry cayenne, hazelnut, etc. Moreover, there are also vegan, organic dark chocolates for diet conscious people as well as sugar free variants for diabetic patients. The usual dose of chocolate bars made up of 4 squares containing CBD isolate is 80mg of CBD.
CBD Lollipop
These are lollipops infused with CBD and they are available in almost all flavors similar to the regular ones. Some popular flavors are lemon, gushin' grape, tangie, strawberry etc. and usually contain 10mg of CBD per lollipop.
Fruity Chews
These are a healthier option among the CBD candies made from vegan fruit contents and available in various fruit flavors.
Saltwater Taffy
Even CBD infused saltwater taffies are available in various flavors such as sea salt caramel, bergamont orange, strawberries and cream, peppermint and passion fruit. They are usually available in a bag containing twenty pieces with 20mg of CBD per piece i.e. 400mg of CBD in total.
Hard Candy
CBD hard candies are popular due to the way CBD is absorbed because it is absorbed through the mucous membrane and the blood capillaries sublingually. Some of the popular flavours are blue raspberry, caramel apple pie, cartoon cereal crunch and pomegranate lemonade.
On a final note, most of the CBD candies are similar to their regular counterparts. Therefore, the type of candy depends on your personal preference.