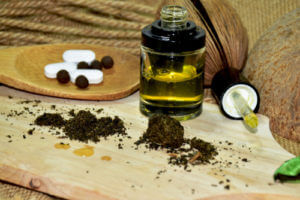 Cannabidiol, the non-psychoactive compound of the cannabis plant, has a wide range of health benefits. They can be really beneficial for many health problems that affect the human body. Cannabidiol, or commonly known as CBD, is available in various forms such as oils, gummies, capsules, vapes, etc. Each of these CBD products offers relief to the body ailments in different ways.
CBD is the natural substance that offers the benefits of different compounds present in the hemp plant including cannabinoids and other essential compounds like vitamins, minerals, proteins, essential fatty acids, etc. CBD can be taken into the body in a variety of ways. CBD gummies and oils are the most popular CBD products that people use for taking the therapeutic properties of CBD into the body.
CBD Gummies
Eating CBD gummies is one of the easiest methods of taking in CBD. They are the edible CBD products which are infused with CBD oil. CBD gummies are usually made with CBD isolate or broad spectrum CBD oil, and use it among the ingredients that are used to make a traditional gummy bears. CBD gummies are a better choice, if you are looking for a simple and convenient way of consuming CBD.
When you eat CBD gummies, they take longer time to take effect. This is because the cannabidiol is absorbed into your bloodstream through the process of digestion. Among all the consumption methods, CBD gummies provide the long lasting effects of CBD. The effects of CBD gummies can last up to six to seven hours depending on your body weight and dosage.
CBD Oils
CBD oils are the most common form of CBD that people use.  The compound cannabidiol can also be referred as CBD oil. CBD oil can be consumed in many ways according to the users' convenience. They can be consumed sublingually or by mixing it with food items. For sublingual consumption, take a few drops of CBD oil and place it under your tongue for a couple of minutes. This will help in the absorption of CBD directly into the bloodstream and provides an immediate effect.
CBD oil is made from the whole hemp plant. CBD is extracted from the hemp plant by using any of the different extraction methods. The resulting CBD extract contains CBD and all the other compounds of hemp plant such as cannabinoids, vitamins, minerals, proteins, fatty acids, etc. All these compounds along with CBD are essential in the treatment of many health problems.
It is up to you to decide which method of consumption you want. CBD oils and CBD gummies are unique in their own way. By using the trial and error, you can decide which method of consumption is best for you and stick on that method to take in CBD on a daily basis.