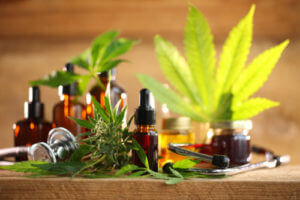 Bipolar disorder is a common mental health disorder that is characterized by constant shifts in mood and energy levels. depression and manic episodes are very common in people putting up with the bipolar disorder. According to statistics, around 4.4 % of the people in the US experience bipolar disorder at one point in their lifetimes.
Some health experts are claiming that CBD may help manage bipolar disorder because some recent studies have shown that CBD possesses therapeutic properties that may help in managing many mental and physical health disorders.
What Is CBD?
Cannabidiol, or commonly known as CBD, is a cannabinoid compound extracted from the hemp and marijuana plants. Studies have discovered that the therapeutic traits held by CBD have several medical benefits. They are beneficial in treating health problems like stress, anxiety, arthritis, epilepsy, skin problems, insomnia, etc. It is due to this reason that people from around the world are making use of CBD at present.
CBD For Bipolar Disorder
Studies have already proven that CBD can help in managing stress, anxiety, and depression very effectively. Since anxiety and depression are the main characteristics of bipolar disorder, taking CBD may help in managing this condition. A study conducted in 2018 has proved that CBD has anti-stress effects.
You should note that only limited studies have looked into the effects of CBD on bipolar disorder. A 2008 study looked into the effects of CBD in two people suffering from bipolar disorder. Both of them were experiencing manic disorders and were undergoing therapy. The study has found that CBD does not have any effect on their manic episodes. However, it doesn't worsen their condition.
More clinical studies are essential for conclusively prove CBD as an effective natural remedy for bipolar disorder. Scientists suggest that CBD's effect during manic episodes should be extensively studied to make sure that it can help in managing bipolar disorder.
Is CBD Safe?
Generally, CBD is considered a safe compound because it is non-psychoactive, unlike THC. There are no severe aftermaths associated with the use of CBD. Most reported side effects of CBD occurred when people used it in high doses. These after-effects comprise dry mouth, drowsiness, fatigue, diarrhea, etc. One thing you need to note is that CBD may interact with medications that are used for treating bipolar disorder, which include mood stabilizers, antipsychotics, antidepressants, etc.
Always consult your doctor before start using CBD products because they can help you in figuring out a safe CBD dosage.