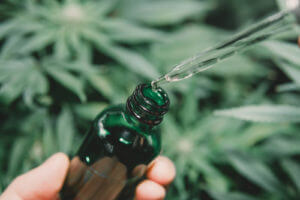 Different types of CBD are available these days. CBD is proven to be a very effective natural treatment option for health problems like anxiety, depression, stress, arthritis, skin problems, migraine, nausea, etc. Millions of people these days use CBD products for managing these health problems.
Many people were initially reluctant to use CBD products to manage their health problems because they believe that it has psychoactive effects. However, the psychoactive effects of cannabis are associated with THC and CBD does not create any intoxicating effects.
CBD edibles and CBD vapes are the two most common CBD products that people use these days. In this article, we will take a look at both these CBD products.
Why Are Edible CBD Products Popular?
CBD edibles are becoming widely popular among people because they can provide the therapeutic effects of CBD for a longer period. When you take CBD edibles it goes through your digestive system before getting absorbed into the body. This will ensure that CBD stays in your system much longer. People also infuse CBD into their drinks these days.
If you are suffering from insomnia, nausea, digestive issues, etc. CBD edibles are the best choice you have. They will give you prolonged CBD effects, which means you can sleep longer and ensure better digestion. People with anxiety can also use CBD edibles because they can ensure prolonged anxiety relief. Today, people use CBD edibles in the form of CBD gummies, CBD capsules, etc. However, many people consume CBD by adding it into their food and drinks.
What Are The Benefits Of CBD Vaping?
For thousands of years, people have been smoking cannabis. However, people these days vaporize CBD oil and inhale it, which is considered more effective than smoking. Vaping CBD oil is mainly done with CBD vape pens that heat up the CBD vape oil and produce vapor for inhaling. When compared to CBD edibles, CBD vapes offer faster relief.
Since the vaping device only heats up the CBD vape oil, there is no need for combustion. That means you won't have to interact with any harmful byproducts and carcinogens. This makes CBD vape pens a healthy alternative to CBD cigarettes. Since vaping ensures the CBD and other cannabinoids reach the bloodstream through your lungs, you will get instant relief from your health issues.