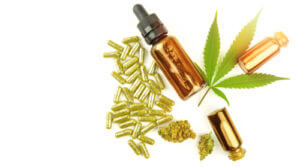 The commercial success of CBD is new and a couple of decades back, the resistance it faced across strata of the society pushed it into the ground. Now, the CBD industry has blossomed to full bloom, with millions of people trying their hands on this herbal, healthy extract. CBD is the natural substance that is extracted from the hemp plant, which is considered to be federally legal as it doesn't contain THC over the 0.3% limit. The feeling of high that is commonly associated with marijuana is due to the THC or tetrahydrocannabinol concentration that is present in it.
However, with the industry still in its infant stages, one of the questions that have started to do the rounds is, what is the expiry date of CBD products?
How Soon Does CBD Get Bad? How Much Should You Buy At Once?
The amount of CBD oil that you need to buy depends on how often you dose and also how you plan to dose. Some people use CBD regularly – which provides the best results – and others on a weekly basis.
Most of the CBD products have an approximate shelf life of around 12-24 months. If you are using a dropper's worth of CBD each day, then it would make sense for you to buy large quantities. If you feel that you are going through the CBD products too fast, then it would make sense for you to buy CBD products that have high potency or CBD concentration.
Buy a backup bottle, and keep it in a dark, cool place. This is to be used if your main bottle breaks, or leakage occurs. You don't want to be stocking up for an apocalypse, and just 2 bottles that will last you some time.
Boosting Shelf Life Of CBD Products
When you are buying CBD from a reputable manufacturer, then it is more than likely that safety and quality protocols would have been followed, which inevitably increases the shelf life of the CBD products.
Make sure that the packaging is done in a dark, tinted bottle. This prevents the direct reaction with sunlight that causes decomposition of the CBD within the bottle.
Also, make sure that the extraction process followed is CO2 extraction – this is considered the gold standard when it comes to extraction and filtration. Ensure that the container both airtight and sealed appropriately.
All of these should go towards elongating the life of your CBD products and save you from wasteful expenses.