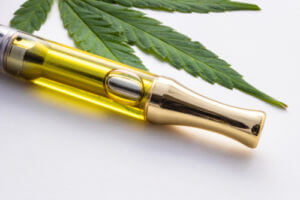 CBD is one of the active cannabinoid compounds in the hemp and marijuana plants that millions of people around the world are using for alleviating their health problems. These days, more people are preferring CBD products over OTC medications for alleviating pain, anxiety, depression, epilepsy, skin problems, insomnia, etc. Today, a wide variety of CBD products are available in the market that can help with these health problems. One of the most common CBD products that people are currently using is CBD gummies.
If you are a beginner, keep on reading this article to know more about CBD gummies.
Why Are CBD Gummies Popular?
One of the main reasons for the huge popularity of CBD gummies is CBD itself. More and more people around the world are getting familiar with the health benefits offered by CBD and they are looking for various CBD products. Another reason for the popularity of CBD gummies is the different variety of flavors. CBD gummies come in a wide range of flavors that makes them easier to consume.
Dosing CBD oil is a very difficult process and many people find it very exhausting. The benefit of using CBD gummies is that they are pre-dosed and you only have to figure out how many you have to eat for experiencing the effects of CBD. If you look at the packaging of CBD gummies, the exact amount of CBD in each gummy will be labeled there.
What Are The Ingredients In CBD Gummies?
There are several ingredients in CBD gummies, but the main one is CBD. There also various products that contain different types of CBD. Some CBD gummies contain full-spectrum CBD, which means all the cannabinoids, including THC, are present in them. Some other CBD gummies contain broad-spectrum CBD, which means no THC is present in them. There are also CBD gummies that contain CBD isolate, the purest form of CBD.
Additional ingredients include flavors and colorings. The flavors are usually made from fruits and are healthy for your body. In addition to that, CBD gummies also contain some essential nutrients that are beneficial for your body.
What Should You Look For?
Whenever you go to buy CBD gummies, do not forget to read the label before buying the product. If you cannot find the terms organic, hemp-derived, full-spectrum, broad-spectrum, CBD isolate, etc. on the label of the product, you should not buy it.
Always check the source of the hemp because if the hemp is not organic, there is a huge chance of the presence of chemical pesticides and herbicides in the product. Make sure to check the third-party lab testing report of the product before you buy it