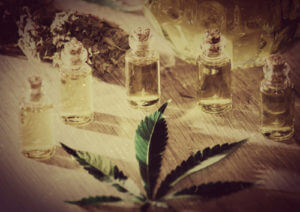 The FDA recently sent warning notices to a couple of companies that traded unapproved cannabidiol items in manners breaching the United States Federal Food, Drug, and Cosmetic Act. The agency's move comes at a time when it is pursuing businesses that promote cannabidiol items claiming that these can treat health conditions, which include opioid addiction.
"The opioid crisis continues to be a serious problem in the United States, and we will continue to crack down on companies that attempt to benefit from selling products with unfounded treatment claims," stated Amy Abernethy, who is the Food and Drug Administration's Principal Deputy Commissioner.
As per the FFDCA, a drug is anything that is meant to:
Treat an illness or have a curative/medical application in other ways; plus,
Impact animals' or human beings' body function or body structure.
The federal agency has approved only one hemp CBD product thus far, and that too, for seizures in serious and rare types of epilepsy. It is yet to evaluate the following matters.
Whether the unapproved items are efficacious for their proposed application;
What their appropriate dose might be;
The possible interaction between these items and FDA-approved medication; or,
Whether these have any unsafe side effects.
Besides, the agency has not reviewed the production of unapproved cannabidiol items. It usually reviews the matter in its medication approval processes but has not done so in this case. Customers may delay having essential medical care services because of claims related to cannabidiol items that are not substantiated. Therefore, customers must discuss with healthcare professionals regarding the ideal way of treating conditions or illnesses having treatment options that are approved.
In March 2020, the agency updated the effort of it associated with cannabidiol goods, with an eye on offering market clarity and on public health. It is still bothered that some individuals mistakenly perceive numerous products as the ones it has looked at and deemed safe to use. You might have to consider certain risks before consuming CBD products beyond a monitored healthcare service environment. Not every product contains the best CBD concentrations.
The federal government agency has demanded reactions from the two entities inside fifteen business days, specifying in what way they would rectify the breaches. Failing to do so in a prompt way might lead to legal action, which includes injunction or the seizure of the products at issue.