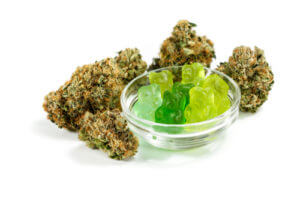 The market for cannabidiol edibles is growing because of the new found love for these products. CBD candies are one of the popular products which are actually the traditional candies along with the health benefits of CBD. It is also an easy way to consume CBD with precise dosage. You can use multiple servings of different tasting candies to deliver a daily dose of CBD so that you can avoid the monotony of eating the same taste over and over. We share here a few facts about CBD candies.
Are they Legal?
These are traditional candies infused with the goodness of CBD produced from hemp. CBD sourced from hemp has up to or less than 0.3% of THC which is the legal limit. Therefore it is not psychotropic and cannot make you high. Besides, there are slight variations in state laws of the 50 legalized states. It is federally legal since the Farm act of 2018 that legalized the cultivation of the hemp plant for medical and therapeutic uses. They are available to purchase from stores and pharmacies. Only states like Nebraska and Idaho still bans cannabis.
Benefits of Consuming CBD Candy
As they are sweet they help in masking the unsavory taste of CBD oil. There are different types of candies available of different textures according to your preferences including CBD chocolate. These are available in a wide variety of flavors that mimics traditional candies and to your liking. You can carry it wherever you want and consume discreetly because they appear like regular candies.  Just like other CBD edibles, their effects last longer.
CBD Candy Types
They are like traditional candies that you buy with the added benefit of CBD. The different types of CBD candies are
Gummies
Hard Candies
Chocolates
Saltwater Taffies
Who can eat them?
Before consuming CBD candies you must know whether you have any type of allergies for CBD and it is better to try a test dose. It is better to know your optimal dosage and consume accordingly, i.e choose the dosage right. If you are consuming medicines for any health issues it can cause potential interaction and therefore you must consult with your physician before you start using it. As these are candies there are chances of them getting into the hands of minors and that must be avoided at all cost. Also, people with diabetes must restrict their intake of CBD candies.
Ensure that you purchase the best CBD product from the market for the best effects.