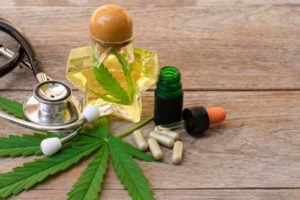 Cannabidiol (CBD)-infused products are gaining popularity due to their potential usefulness for treating the symptoms of a wide variety of ailments. Besides, they are available in different forms, and this makes it easier for people to use them. Among them, CBD capsules and oils are the two most popular items used for therapeutic and medical purposes. That said, there is still confusion among users about the therapeutic effect of both. This is no wonder because they are consumed similarly. In this article, we will look at the difference between CBD capsules and oil; read on to know more about it.
CBD Capsules
Usually, CBD oil capsules are consumed as a food supplement, and it is available in the form of soft gel capsules that can be swallowed. Many people prefer them because of the ease with which they can be taken, and it is discrete. Above all, the risk of overdosing is minimum because the dosage per capsule is fixed.
The Effects Of CBD Capsules
The effects of CBD oil capsules depend on the type of oil used for making it, i.e. full-spectrum, broad-spectrum, or isolate. Remember that full-spectrum CBD contains all the cannabinoids naturally found in the hemp plant. This means that it will contain 0.3% THC; the legally permissible limit for this psychotropic cannabinoid.
CBD oil capsules have better bioavailability than CBD oil. Due to this, it is a better option if you are using it as a supplement.
CBD Oil
CBD oil is one of the most widely used hemp-derived CBD health and wellness products. This is because it can be consumed in different ways, i.e. you can take it directly or add it into foods and beverages to get the benefits of CBD.
The Effects Of CBD Oil
CBD oil can be swallowed directly, or it can be added as an ingredient into foods and beverages. Consuming it provides systemic relief from discomforts because it enters the bloodstream through the intestine.
However, the main disadvantage of CBD oil is that it has one of the lowest bioavailability. This is because a significant amount of it is eliminated through the digestive system without being absorbed; hence, its therapeutic effects are less pronounced.
These are some of the major differences between CBD oil capsules and CBD oil, and we hope that the details shared above were useful for you.