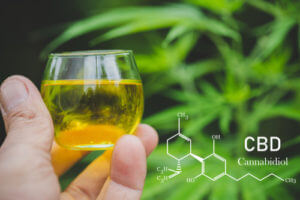 Many CBD users simply love CBD edibles because they are the tastiest of all CBD product choices. They do not taste any different from traditional edibles even though they come with CBD. Cannabidiol edibles are generally taken by CBD users who have minor health troubles because more serious health condition requires more bioavailable options. As CBD edibles are subjected to the first pass effect of the liver, the percentage of cannabidiol that eventually reaches our bloodstream on taking CBD edibles is significantly low.
Here is a CBD recipe you will love for sure, CBD carrot cake.
Ingredients
2 cups all-purpose flour
¼ tsp salt
1 tsp baking soda
3 eggs
1 cup buttermilk
1 cup sugar
2 tsp ground cinnamon
2 tsp vanilla extract
1 cup raisins
1 cup softened butter
1 cup vegetable oil mixed with 2 tbsp CBD cinnamon tincture
1 cup flaked coconut
2 cups shredded carrot
1 cup cream cheese
4 cups powdered sugar
Instructions
Preheat the oven to 350 degrees.
To a medium-sized mixing bowl, add in flour, salt, baking soda and cinnamon. Mix all the ingredients well.
In another bowl, combine buttermilk, eggs, vegetable oil &CBD tincture mix, sugar and vanilla extract.
Pour the above mixture into the flour mixture and stir well.
Add coconut flakes, shredded carrots, raisins and walnuts into a bowl and mix all of them well.
Add the carrot mixture to the cake batter and mix well.
Spread butter on a baking pan and pour the cake batter to it. Bake for an hour. To check if it is baked enough, poke on its center with a toothpick. If the toothpick comes out clean, it means your cake is baked enough. If not, you have to heat it for some more time.
Take out the cake from the oven and allow it to cool.
Add butter, powdered sugar, cream cheese and 1 teaspoon vanilla to a medium bowl to make the cake frosting. Beat the mixture until it turns creamy.
Frost the cake with the icing you prepared and store it in a refrigerator.
The amount of CBD tincture added to the cake can be changed according to the dosage you require. The dosage requirements tend to vary according to one's health condition.