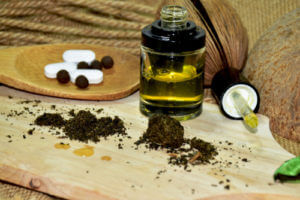 If you enjoy a nice drink after a tiring day, you will love the drink more with the goodness of CBD. No wonder why CBD cocktails are making it to the hit chart.  They are popular servings in pubs and restaurants around the nation.
Why Should You Try A CBD Cocktail?
CBD is known for the relaxing effects it guarantees. You feel like you are in better control of your negative emotions and go into a relaxed mood on taking CBD in the right doses.
Alcohol is a relaxing drink but things change after a few drinks and you may even start throwing tantrums and embarrass yourself in front of people. Because alcohol is a downer when taken in large quantities, infusing it with CBD helps in evening out your overpowering emotions.
CBD Cocktails To Try At Home
Here are some CBD cocktail recipes you can try at home.
CBD For The Cosmos
The cocktail is a tasty way to kick and celebrate.
Ingredients
1 ounce cranberry juice
1/2 ounce fresh lime juice
1 1/2 ounces of vodka
1/2 ounce Cointreau
1 ml CBD tincture with orange flavor
Orange peel for garnish
Procedure
In a cocktail shaker, mix cranberry juice, lime juice, Cointreau and vodka.
Shake up the mixture.
Open up the shaker and add orange CBD tincture into the mix and shake again.
Add ice.
Shake the concoction vigorously for 20 seconds.
You are good to go once the shaker becomes cold.
Pour the cocktail into a serving glass through a strainer.
Use an orange twist to garnish the cocktail.
Gin And Chronic
This is the perfect night drink that will keep you hydrated.
Ingredients
1 ½ ounces gin
1/4 ounce lemon juice
3 ½ ounces tonic water
1 ml CBD oil
Aromatics for garnishing-grapefruit peel, herbs, edible flowers, lime wheel, peppercorns
Procedure
In a wine glass, combine lemon juice, gin and tonic water.
Add ice to the concoction
Place the garnishes on top
Pour CBD oil on top of the cocktail so that it floats on the mix
CBD Sangria
Sangria is a Spanish cocktail made with red wine and chopped fruits known for its rich fruity flavor. The attractive flavor of the cocktail masks the raw taste of CBD making it convenient for many CBD users.
Ingredients
4 ounce red wine
2 tbsp orange liquor
A few raspberries
Club soda
Orange slices
CBD oil
Procedure
Add raspberries to the cocktail glass and crush them at the bottom.
Add orange liquor to it.
Mix well and add red wine.
Stir to combine all the ingredients and add CBD oil in right doses.
Mix all the ingredients with a bar spoon and top with club soda.
Add orange slices and raspberries to garnish.
CBD Tranquil Mint Julep
The delicious cocktail has a hearty mint flavor that relaxes your mind.
Ingredients
2 ½ ounces of bourbon
1 ml mint CBD tincture
½ ounce simple syrup
2 drops of organic peppermint oil(optional)
Mint leaves for garnish
Procedure
Add mint CBD tincture into a chilled julep cup.
Add in the simple syrup and optional peppermint oil
Swirl the mixture and throw some mint leaves into the cup.
Mix everything with a spoon so that mint leaves are spread throughout the mixture.
Pour bourbon over everything.
Add some pebble ice on top of the concoction.
Garnish with some mint leaves and enjoy your drink.
CBD Moscow Mule
When the discussion is about cocktails, the Moscow mule is never left out. With some spicy ginger beer, lemon juice and of course vodka, you can make this cocktail at home. Adding CBD oil to the drink elevates the flavor and goodness of the cocktail further.
Ingredients
1 ½ ounce vodka
½ ounce lime juice
Ice cubes
½ cup ginger beer
Lime wedges
CBD oil
Procedure
Pour the ginger beer, vodka and lime juice into a mug and mix well.
Add CBD oil in the right doses into the mug and stir the mixture to blend all the ingredients.
Top it with some ice cubes and lime wedges to garnish.
Moscow mule is traditionally served in copper mugs. If you don't have one, you may go with a cocktail glass.
 CBD beverage is a rather large category that includes alcoholic and non-alcoholic drinks. CBD tea and coffee are some beverage favorites. Caffeine may be your shot of energy in the morning but too much of it is a downer. Adding CBD to coffee can increase your alertness and focus without you having to experience any side effects. CBD tea, coffee, cocktails, water, energy drinks, the options in CBD beverages are numerous.