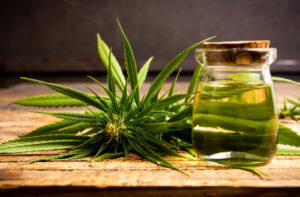 Hemp oil when extracted from the Cannabis Sativa plant belonging to the Cannabis family of plants is called full spectrum hemp oil. Oil is also extracted from the seeds of the hemp plant and is sold in the market in the name of hemp seed oil. Being extracted from the food grains of the plant and not its flowers, leaves or other parts; keeps its users safe from intoxication. This being said let us now look into CBD hemp oil benefits or full spectrum hemp oil benefits. The discussion is made from three purviews: skin health, brain health, and heart health.
Skin Health
The oil contains fatty acids that can be highly nutritious and beneficial for the skin. The profile of hemp seed oil clearly indicates that it is rich in fatty acids. This makes it the best choice for the crowd that wishes to nourish its skin without having to use chemical-based products available in the markets today. This oil is prescribed to and is used by patients suffering from eczema, psoriasis, lichen planus, dermatitis, varicose eczema, and acne rosacea. It also helps with slowing down a bunch of other skin aging causes.
Brain Health
The human brain requires several healthy fats to carry on its day to day functions. Hemp oil is packed with just enough of these healthy fats and thus it benefits the brain. Also, researchers suggest that they contain certain compounds that could act as a protective shield to the human brain.
Heart Health
The nutritious profile of the hemp oil makes it suitable for a healthy heart. However, this aspect of the oil has only been tested in animal models to date. This being said, there are existing older researches that indicate the oil being beneficial for treating high blood pressure, cholesterol and atherosclerosis. A study conducted in the year 2014 testified that the fatty acids present in hemp oil could potentially decrease the risk of cardiovascular diseases of the human heart.
Alongside the above discussed CBD hemp oil benefits, it also offers its users the following health benefits.
It acts as a natural relief to pains.
It prevents acne from showing up.
It aids in relaxing the stress and tension that gets built upon the muscles.
I am sure that by now you have made up your mind about full spectrum hemp oil. Go ahead and buy it. Stay healthy and stay nourished!