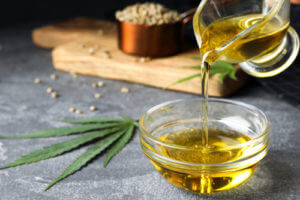 The use of CBD oil has greatly increased today, as it is found to provide a large number of health benefits. You can find CBD oils in the market from different brands, therefore, it is important for you to choose the best CBD oils for getting the desired effects. You have to be really cautious when choosing a CBD oil for you, as it may contain many toxic ingredients. As the CBD industry is not regulated by the FDA, many scammers are marketing CBD products that are of low quality, so these products can contain harmful ingredients. Also, they won't provide you the intended benefits.
There are some important things you have to notice when buying CBD oil for ensuring its quality and safety. Hence, we list some of these factors for helping you to choose high quality CBD oils.
Check The Source Of Hemp
You have to make sure that the hemp plants used for extracting your CBD oil are from organic farms. This will help you to ensure that it does not contain any chemical fertilizers and pesticides that can be harmful to your body.
Reputed manufacturers will use hemp plants that are grown in farms that follow industrial standards. Therefore, buying CBD oils from reputed companies will help you to ensure their safety.
Extraction Method
There is a wide range of methods used for extracting CBD. It includes CO2 extraction, solvent extraction, etc. CO2 extraction is the most efficient method among them, as it provides high quality CBD oils. Methods like solvent extraction use toxic solvents for extracting CBD from hemp plants. So if they are not completely evaporated from the CBD oil, it can be harmful to your body.
Check The THC Levels
THC is the psychoactive compound present in the cannabis plant. As hemp is a variety of cannabis, it will also contain a small amount of THC, which is almost 0.3%. Hence, CBD oil derived from hemp can also contain almost 0.3% of THC. But it is not enough for creating intoxicating effects. However, if the CBD oil is derived from the cannabis plant, it will contain higher concentrations of THC. Therefore, it will cause euphoric effects and addiction.
In addition to this, the maximum amount of THC allowed in a product is 0.3%. If the amount of this psychoactive compound is more than this, then it will become illegal. So before you buy CBD oil, check the concentration of THC in it. It will help you to get the best CBD oils that offer better safety and quality.