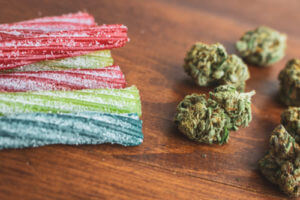 Leafreport examined around 3,000 goods carefully to discover how many of those were checked for potency or purity. Then, Leafreport said that its discoveries suggest that the industry makes the kinds of claims about CBD that it just does not measure up to. Read on to know more about Leafreport's CBD test findings.
Key Discoveries
Only 13% of the CBD companies that it examined offered documents proving that they checked almost every one of their goods for detectable quantities of contaminants. For the uninitiated, when it comes to CBD, the term 'contaminants' refers to harmful substances like heavy metals, certain microorganisms, and pesticides. Anyhow, there was no proof of purity tests to be found in one-fourth of the companies.
Lital Shafir of Leafreport said that Leafreport was stunned to discover that one out of the four big-name CBD brands it reviewed did not check their goods for contaminants. Leafreport's discoveries depend on the matter of accessibility, Shafir told NutraIngredients-USA.
Some variance in the claimed ingredient content and the actual content is understandable. However, the fact that more than 80% of those tested goods were shown to be beyond the acceptable variance limits is not understandable. Leafreport also discovered that only 42% of CBD brands checked all their goods for strength.
The CBD concentration on an item's label has to match the actual concentration that the CBD testing lab found, within a variance of 10%. That possibly means an excellent CBD item is bound to have cannabidiol levels within 90 to 110% of the advertised levels.
As for Shahir, the sheer number of CBD brands that sidestepped third-party strength tests, or tests outside the acceptable variance, is also a reason to worry.
Industry Remains Unsurprised
The founder and chief executive officer of microbial decontamination firm, Willow Industries, namely Jill Ellsworth, said that Leafreport's discoveries do not surprise her. Why? Because Ellsworth knows that very few cannabidiol brands regard testing as important, something which the study backs. That lax attitude is occurring in the cannabidiol industry, said Ellsworth. The industry does not have much understanding that those goods could have contaminants. Anyhow, the lack of government oversight simplifies making less-than-perfect formulations and false claims without punishment.
Now, it is worth noting that those claims do not always go unnoticed in the hemp CBD industry. If the FTC and FDA sometimes see those, they would issue warning letters to the companies concerned.