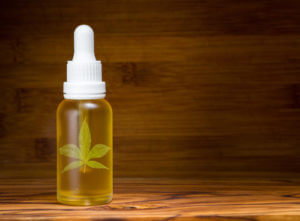 As cannabidiol (CBD) is now widely being used in many states, a lot of CBD products began to appear in the market. It includes CBD oils, concentrates, isolates, capsules, topicals, etc. Another important category of CBD products is CBD edibles. A lot of people prefer this product because of its convenience and ease of use. If you are new to this field, CBD edibles are a great choice for you as you can take it as a test dose. Through this article, we provide some important information about CBD edibles for aiding those who plan to consume it.
What are CBD Edibles?
CBD edibles are products that are infused with CBD which you can eat. It includes CBD candies, gummies, chocolates, brownies, cakes, etc. These products are very easy to consume and they give the desired effects that are expected from CBD oil and other CBD products.
Even though cannabidiol is extracted from cannabis, it does not create any intoxicating effects like THC, which is the psychoactive component in cannabis that is responsible for inducing "high". Hence, they are safe for human use and can be easily given even for children. Also, the huge number of medicinal properties this compound is believed to possess made it a desirable ingredient in many medicines and health supplements.
How Long it Will Take CBD Edibles to Provide Results?
If you are used to consuming CBD oil, then it may take a while for you to get adjusted to CBD edibles. If you are expecting fast results like CBD oil, then you might get disappointed.
If you take CBD oil or tinctures, it will start to show effects within a few minutes, however, it may take hours for CBD edibles for giving any results. It can take from 30 minutes to more than two hours for edibles to kick in.
A variety of factors can influence the processing of CBD edibles in your body. It includes height, weight, level of activity, and even what you have eaten that day. However, you don't need to worry about taking too much, as you will not overdose on CBD.
Side Effect of CBD Edibles
Even though CBD does not create severe side effects, it is reported by some people that CBD caused some problems for them. The common side effects associated with CBD include headache, diarrhea, nausea, fatigue, dizziness, dry mouth, etc. It is important to consult your doctor before taking any CBD product to know whether it is suitable for you.