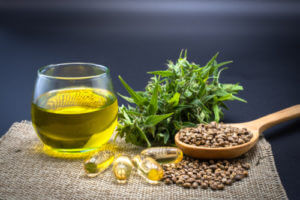 The cannabidiol industry is booming as more people are using CBD products for various therapeutic and medical purposes. According to industry experts, this market is going to reach $24 billion by 2024, and this shows that the future of cannabidiol (CBD) looks promising. This incredible expansion was made possible with the US Farm Act of 2018 that made hemp cultivation and products made using it federally legal. The technological advancements helped cannabidiol manufacturers to find innovative solutions to overcome the issues faced by this industry. Read on to know how technology helped to propel the CBD industry.
New CBD Strains
Cannabidiol (CBD) is a major cannabinoid found in the hemp family of plants. This means that it can be extracted from both hemp and marijuana plants. The main difference between these two plants is that in hemp CBD is found in higher concentration, while in marijuana THC is present in higher concentration; higher THC content is the reason why marijuana is illegal. Legally available CBD products can only be made using hemp plants that have less than 0.3% THC. Advancements in plant breeding techniques have helped cannabidiol manufacturers and hemp cultivators to create hemp plant strains that are either THC free or low on THC.
Quality Control Software
CBD health benefits depend on the quality of cannabidiol health and wellness products. The rapid growth of the CBD industry and the lack of proper regulations have created an environment where cannabidiol products of questionable quality are available alongside high-quality products. This is because some manufacturers cut the corners to reduce the cost of their CBD products so that customers find them attractive. To avoid this, reputed cannabidiol producers use quality tracking software for checking every step of the production process. This helps to avoid quality issues and ensures greater transparency of the manufacturing process.
CBD Extraction Technology
CBD oil is the most widely used cannabidiol product due to its versatility, and because of this, there is fierce competition among cannabidiol manufacturers to offer the best CBD oil. Its quality depends on the method used for extracting it from hemp plant parts like flowers and leaves. Reputed and high-quality manufacturers use the CO2 extraction method because it produces a toxic-free product. Also, its efficiency is higher, and because of this, it can extract more amounts of CBD from hemp plant parts. Moreover, the quality of CBD health benefits from consuming CBD oil depends on the extraction technique used as it influences the cannabidiol concentration of the product.
Water Soluble CBD
Natural CBD is an oil-soluble compound, and this decreases its bioavailability when consumed orally. To overcome this, cannabidiol manufacturers created water-soluble CBD that is easily absorbed by the body resulting in increased bioavailability. This results in enhanced cannabidiol effects when you consume CBD oil orally.
These are some of the important ways in which technology has brought about improvements in the cannabidiol industry.